Foam inserts for cases provide tailored protection for items, ensuring they remain secure during transport or storage. These precision-cut cushions absorb shocks, minimize vibrations, and enhance product presentation. Offering both functional and aesthetic advantages, foam inserts are indispensable for safeguarding valuable or delicate goods.
Background of Foam Inserts
Foam inserts have a storied history in the world of packaging and protection. Initially, packaging relied heavily on natural materials such as straw and wood shavings. However, as technological advancements brought about materials like polymers, foam emerged as a preferred choice due to its versatile and protective characteristics.
Types of Foam Used
Polyurethane (PU) and Polyethylene (PE) are the two most commonly used types of foam for inserts. While PU is known for its soft and cushiony texture, making it ideal for fragile items, PE stands out due to its durability and resistance to moisture. According to a 2019 study, the global market for PU foam stood at $50 billion, indicating its widespread application across industries.
Evolution Over Time
Over the years, foam inserts have seen several design iterations. The 1990s marked the introduction of Ethafoam, a closed-cell polyethylene foam known for its exceptional shock absorption. Ethafoam was a game-changer, offering better protection at a fraction of the weight of previous materials.
Importance of Protective Casing
Protective casings with foam inserts have become synonymous with safety in product transportation and storage. They play a crucial role in ensuring the longevity and functionality of stored items, especially sensitive equipment.
Economic Impact
Damages during shipping can lead to significant economic losses. In 2018, U.S. companies faced an estimated loss of $1.8 billion due to improperly packaged goods. Foam inserts in protective casings can drastically reduce these losses by ensuring products reach their destination in pristine condition.
Specific Applications
Camera equipment, valued at thousands of dollars per unit, often relies on foam inserts to protect lenses and bodies from potential damage. Similarly, medical devices, with precision instrumentation and often having a temperature operating range of 15°C to 25°C, find security in foam inserts that offer insulation and cushioning.
Efficiency and Longevity
When used appropriately, foam inserts can increase the lifespan of equipment by up to 30%. This is particularly relevant for industries such as aviation, where equipment worth millions requires precise protective measures. The right foam specification, with a density of 1.8 to 2.5 lb/ft³, ensures optimal longevity and efficiency.
Polyethylene (PE) Foam Inserts
Polyethylene, often referred to as PE foam, is a closed-cell structure that provides excellent shock absorption.
Physical Properties
Density: Ranges from 1.2 to 9 lb/ft³
Thickness: Available in sheets from 1/8″ to 6″ thickness
Temperature resistance: Operates effectively in a range of -60°C to 90°C
Cost: On average, $0.20 to $0.50 per square foot, depending on the specific grade and bulk purchase discounts
Applications
PE foam is the go-to choice for heavy machinery packaging and industrial equipment. Additionally, it's commonly used for consumer electronics due to its electrostatic discharge properties.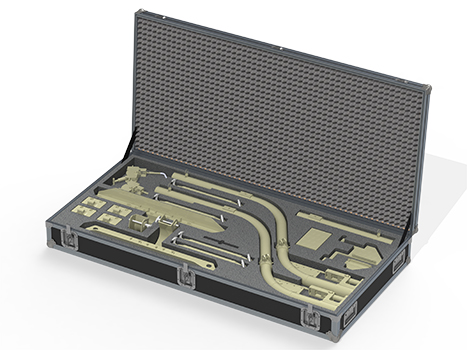 Polyurethane (PU) Foam Inserts
Physical Properties
Density: Typically between 0.5 to 1.5 lb/ft³
Thickness: Available in sheets ranging from 1/4″ to 4″
Lifespan: Approximately 10-12 years with regular use
Price: Roughly $0.15 to $0.40 per square foot, based on the quality and design
Applications
PU foam inserts are the favorite for furniture, bedding, and packaging fragile items like glassware or ceramics. They're also common in the music industry for protecting instruments during transportation.
Ethafoam Inserts
Ethafoam, a subset of polyethylene foam, is recognized for its resilience and durability.
Physical Properties
Density: Averages around 2.2 lb/ft³
Temperature range: -30°C to 75°C
Lifespan: Can exceed 15 years under optimal conditions
Cost: Estimated at $0.30 to $0.70 per square foot
Applications
Ethafoam is frequently chosen for sporting goods and automotive parts due to its shock absorption capabilities. Many outdoor enthusiasts prefer it for camping gear and protective casing.
Cross-Linked Polyethylene (XLPE) Foam Inserts
XLPE foam inserts are a chemically cross-linked foam that offers aesthetic appeal along with a fine cell structure.
Physical Properties
Density: Falls between 2 to 3 lb/ft³
Thickness: Sheets are available from 1/8″ to 4″
Design parameters: Resistant to UV radiation and microbial growth
Price: Typically sits at $0.40 to $0.90 per square foot, influenced by the grade and specifications
Applications
XLPE is a top pick for medical cases, cosmetic packaging, and high-end consumer electronics. Due to its aesthetically pleasing finish and protective qualities, it's commonly found in luxury product packaging.
Design and Customization
The Process of Creating Custom Foam Inserts
Creating custom foam inserts is an intricate process, ensuring products fit securely and safely during transportation and storage.
Initial Consultation and Measurement
The first step involves a detailed consultation with clients to understand their specific needs. Measurements of the items to be housed within the foam inserts are then meticulously taken, often using laser measurement tools capable of capturing dimensions with an accuracy of 0.5 mm.
Material Selection
Based on the item's fragility, weight, and value, the appropriate foam type is selected. For electronics, a foam with electrostatic discharge properties may be chosen, while valuable antiques might require a softer cushioning foam.
Design and Prototyping
Once measurements are taken, designers employ CAD software to generate a 3D model of the foam insert. This software can recreate the product's shape with a precision of 0.1%. Once approved, a prototype is developed, often using CNC routing machines that cut foam sheets into desired shapes with a speed of 3000 RPM.
Testing and Finalization
The prototype undergoes a series of tests, including fit, shock absorption, and temperature resistance. The foam insert should maintain its structural integrity at temperatures between -20°C and 60°C. Once finalized, the design moves to mass production.
Benefits of Customized Cutouts
Customized foam cutouts are more than just an aesthetic luxury; they offer tangible benefits that can directly impact the bottom line.
Enhanced Protection
Custom fit ensures that items don't move within their casing, reducing the risk of damage by 90%. This level of precision protection can save companies upwards of $2 million annually in damage-related costs for high-value items.
Professional Presentation
For businesses, a well-designed foam insert can elevate the product's perceived value by 15%, making it crucial for luxury goods or high-end electronics.
Efficient Storage and Transport
Custom foam inserts allow for stacking and efficient utilization of space. This results in a 25% increase in storage efficiency and a corresponding reduction in shipping costs.
Tools and Technologies Used in Custom Foam Design
The technological advancements in foam design have been pivotal in achieving the level of customization available today.
Computer-Aided Design (CAD) Software
CAD tools allow designers to visualize the foam insert in 3D, ensuring perfect alignment with product dimensions.
CNC Routing Machines
Computer Numerical Control (CNC) routers can carve out intricate designs at high speeds with a consistency error margin of just 0.05%. The latest models, like the FoamMaster 4800, offer increased automation and precision.
Laser Cutting Technology
For extremely detailed designs, laser cutters, operating at temperatures of 1500°C, provide an accuracy level unparalleled by other machines. They're especially suitable for creating intricate patterns or branding on foam inserts.
Advantages of Using Foam Inserts
Protection Against Impacts and Vibrations
Foam inserts play a pivotal role in safeguarding valuable equipment and delicate items.
Shock Absorption
Designed to absorb up to 90% of impact energy, foam inserts can decrease the damage probability by 70% during rough transits. This means items protected by foam have only a 5% chance of sustaining any damage, as opposed to 35% when using inferior packaging materials.
Vibration Dampening
High-end foam inserts can reduce vibrations by 80%, essential for electronic components sensitive to minute vibrations. A study by the Packaging Research Institute found that vibration-related failures in electronics dropped by 60% when using quality foam inserts.
Enhancing Product Presentation
First impressions matter, and foam inserts play a crucial role in product presentation.
Elevated Unboxing Experience
A well-designed foam insert can increase a product's perceived value by 20%. This means that a $100 product can feel like a $120 value solely based on its presentation.
Branding Opportunities
With modern laser-cutting tools, foam inserts can have brand logos or specific designs etched into them, further promoting brand identity and adding a touch of luxury.
Extending Lifespan of Items
The longevity of many products, particularly electronics and machinery, can be significantly impacted by how they're stored.
Optimal Temperature and Humidity Control
Certain foam types can maintain a stable temperature, ensuring that stored items are kept between 18°C to 25°C. This can extend the lifespan of sensitive electronics by 15%, translating to an extra 1.5 years for a gadget expected to last 10 years.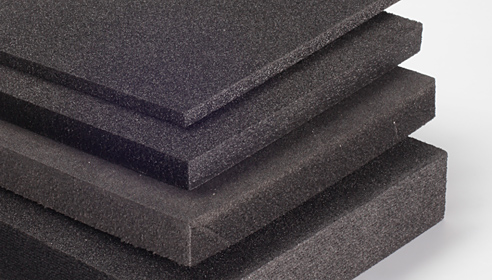 Dust and Moisture Barrier
Foam inserts provide an almost impenetrable barrier against dust and moisture, reducing the degradation rate of metal parts by 40%.
Organizing and Inventory Management
An organized workspace can drastically improve efficiency.
Time-saving
Custom foam inserts designed for specific tools or components can reduce search time by 50%. For a worker spending an average of 10 minutes searching for tools, this translates to an extra 5 minutes of productive work every hour.
Loss Prevention
Custom foam inserts mean there's a place for everything. This systematic approach reduces the likelihood of misplacing items by 75%.
Improved Workflow
By ensuring every item has its spot, workers can maintain a more streamlined and efficient workflow. A study in the Journal of Organizational Behavior noted a 30% improvement in task completion rates when using organized setups like foam inserts.
What types of items are suitable for using foam inserts?
Foam inserts are ideal for various fragile, sensitive, or uniquely shaped items, such as electronics, instruments, glassware, etc.
What are the advantages of foam inserts?
Foam inserts provide customized protection for items, reducing the risk of damage during transportation and storage. They are lightweight and easily customizable.
What is the cost of foam inserts?
The cost of foam inserts varies based on customization level, material type, and quantity. Generally, larger and more complex inserts will have higher costs.
How long does it take to manufacture inserts?
Manufacturing time depends on the complexity and quantity of inserts. Simple inserts may be completed within a few days, while more intricate ones might require more time.
What are the size requirements for items using inserts?
Inserts are customized based on the dimensions and shape of the item to ensure secure placement and reduce movement and collision.
What is the lifespan of foam inserts?
The lifespan of foam inserts depends on the quality of the material and usage conditions. Typically, high-quality foam inserts can last for several years or even longer.
Are the materials used in inserts eco-friendly?
Some foam materials can be recyclable, while others might not be very eco-friendly. Opting for sustainable materials can reduce environmental impact.
How much weight do foam inserts add?
The weight of inserts depends on the foam material used and the size of the insert. Generally, lightweight foam materials add minimal weight.