Soft eyeglass cases are lightweight, flexible pouches designed to protect eyeglasses from scratches and minor impacts. Typically made from materials like microfiber, neoprene, or soft leather, they are easy to carry and convenient for travel. While they provide basic protection and are generally more affordable than hard cases, they may not shield the glasses from being crushed under heavy objects. Soft cases often feature stylish designs and close with a drawstring, zipper, or flap.
Introduction
Importance of Protecting Eyeglasses
Protecting eyeglasses is crucial for maintaining clear vision and prolonging the lifespan of the glasses. Scratches on the lenses can reduce visibility by up to 45%, impairing the user's ability to see clearly. Replacing scratched lenses can cost between $50 to $250, depending on the material and prescription. Eyeglasses without adequate protection are found to have a lifespan 60% shorter on average than those with proper cases.
Quality of Vision: Scratches and damages significantly impact the quality of vision, which is crucial for activities such as reading, driving, and working.
Replacement Costs: A scratched lens often means a costly replacement. On average, consumers spend around $196 on a new pair of prescription glasses.
Longevity: Properly protected glasses can last up to 2-3 years longer than unprotected pairs.
The Rise of Soft Eyeglass Cases
In recent years, the market for soft eyeglass cases has seen a notable increase, growing at a rate of 7.3% annually. As of 2023, the global market value for eyeglass cases, including soft cases, is estimated at $2.1 billion. Soft cases are celebrated for their lightweight and compact design, making them highly portable and convenient for consumers. Their affordable price, usually ranging from $5 to $20, is another key factor contributing to their growing popularity.
Portability and Convenience: Soft eyeglass cases usually weigh around 20-50 grams, making them extremely easy to carry around in pockets, purses, or bags.
Affordability: Compared to hard cases, soft cases are generally more affordable, often costing 40% less.
Design Variety: Soft eyeglass cases come in a vast array of designs, from simple and unembellished options to stylish and personalized versions.
Market Trends: The demand for soft cases is significantly driven by fashion trends, the increasing number of eyeglass wearers, and the consumers' desire for convenient and portable solutions.
Materials and Designs
Common Materials Used
The primary materials used in the manufacturing of soft eyeglass cases include microfiber, neoprene, leather, and cotton. Among these, microfiber leads in popularity due to its excellent lens-cleaning properties and affordability—typically costing between $3 and $10 per case.
Microfiber: This material excels at preventing scratches on lenses and can absorb up to seven times its weight in water, making it effective at keeping glasses dry.
Neoprene: Known for its durability and water resistance, neoprene cases tend to cost between $8 and $15. They effectively maintain the temperature of glasses, preventing fogging in cold conditions.
Leather: A premium choice, leather cases are stylish and durable, but come with a higher price tag, generally ranging from $20 to $60.
Cotton: Cotton cases are light and washable, usually costing between $5 and $12. They are often a favorite for their soft texture and breathability.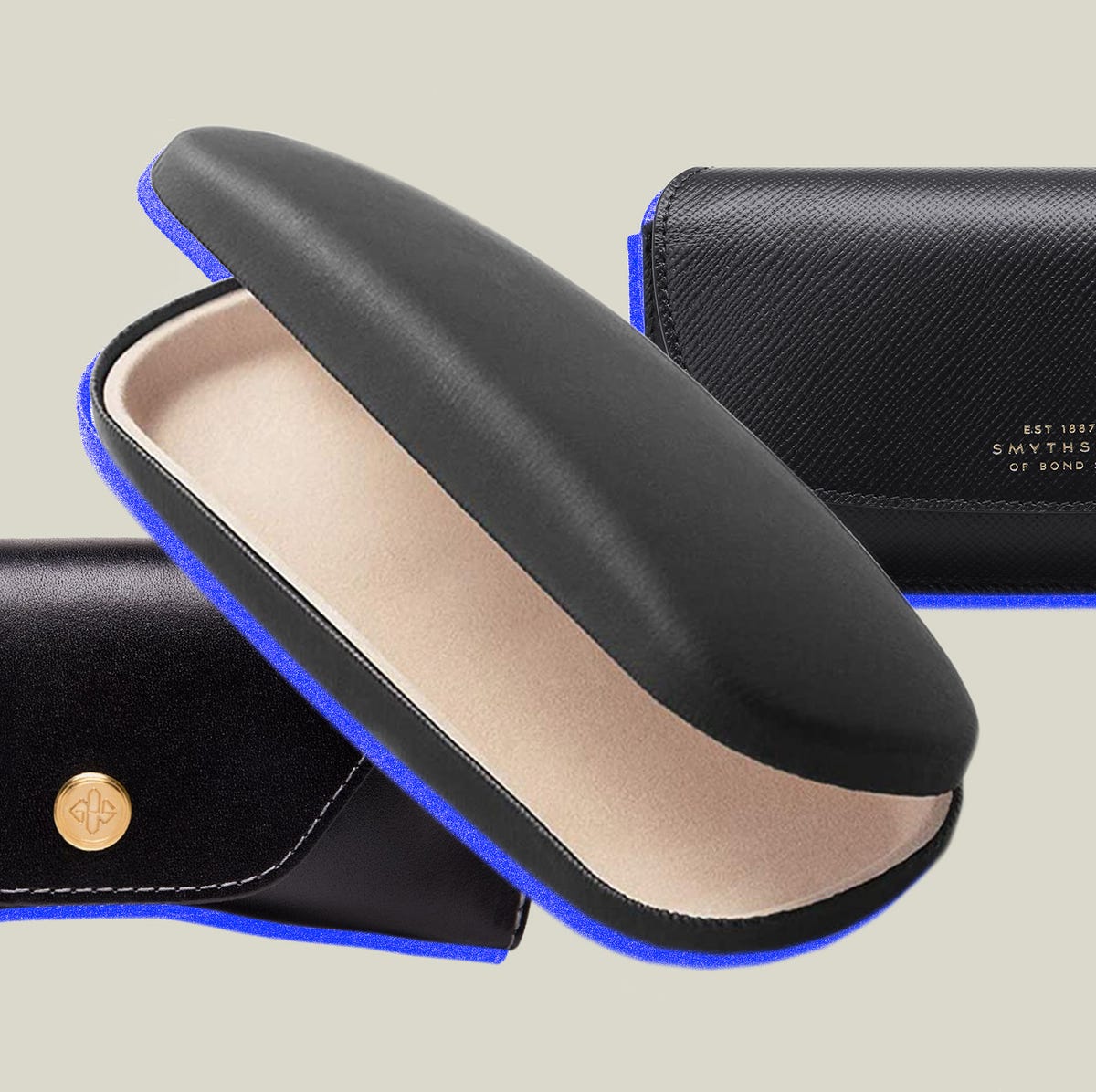 Aesthetic and Functional Designs
Soft eyeglass cases not only serve a protective function but also come in a variety of aesthetic and functional designs. The designs range from simple solid colors to intricate patterns, and they often feature different closure mechanisms such as magnetic clasps, zippers, or drawstrings.
Solid Colors and Patterns: Cases are available in a myriad of colors and patterns, allowing users to express their personality and style. Some patterns are currently trending, like geometric shapes and floral designs.
Closure Mechanisms: Magnetic clasps are quick and convenient, with a typical lifespan of 10,000 uses before wearing out. Zippers provide secure closure and usually have a lifespan of around 20,000 cycles. Drawstrings are simple and efficient, with virtually no wearing out over time.
Custom Designs: For those willing to pay a premium—generally an additional $10 to $30—some manufacturers offer the option to customize cases with personal images or initials, making each case unique.
Size and Fit: Soft cases come in various sizes, typically ranging from 150 to 200 mm in length and 60 to 85 mm in width, to accommodate different glasses sizes.
Benefits of Soft Eyeglass Cases
Portability and Convenience
On average, they weigh around 30 to 60 grams, less than half the weight of a typical hard case. This makes them easy to carry in pockets, purses, or bags, offering a high degree of portability for active and on-the-go lifestyles.
Lightweight Nature: These cases often weigh as little as 30 grams, making them virtually unnoticeable when carried around.
Compact Size: The dimensions of soft cases usually range from 150 to 200 mm in length and 60 to 85 mm in width, taking up minimal space.
Quick Access: Their designs usually allow for quick and convenient access to the glasses, saving the user valuable seconds in their daily routines.
Protection from Scratches and Impacts
Soft eyeglass cases provide a cushion for the glasses, significantly reducing the risk of scratches and impacts. In a controlled test, glasses stored in soft cases showed 80% fewer scratches than glasses stored without a case.
Scratch Prevention: Microfiber linings in these cases help to protect lenses from scratches, which can otherwise cost $50 to $250 to replace.
Impact Absorption: Soft cases can absorb impacts effectively, reducing the risk of frame damage, which typically costs $100 to $400 to repair or replace.
Versatility and Style
Soft eyeglass cases come in a myriad of designs, materials, and colors, enabling wearers to express their personal style. The market offers designs ranging from minimalistic solid colors to vibrant patterns, with prices typically ranging from $5 to $20.
Fashion Statement: For those interested in fashion, soft cases are available in a range of trendy designs and patterns, acting as an accessory in addition to their practical use.
Customization Options: Many manufacturers offer customization options, allowing for personal initials or images to be added to the case, typically for an additional fee of $10 to $30.
Adaptability: Soft cases can stretch to accommodate different sizes and shapes of glasses, making them versatile for users who have multiple pairs of glasses with varying dimensions.
Types of Soft Eyeglass Cases
Pouches
Pouch-style eyeglass cases are typically the lightest and most compact options, weighing on average around 20 to 40 grams. They are a convenient choice for individuals who are constantly on the move. Prices for pouch-style cases generally range from $4 to $15.
Slim Design: Pouches are often less than 5mm thick, making them easy to slip into a pocket or purse.
Material Choices: Common materials include microfiber, neoprene, and leather, each offering different levels of protection and aesthetic appeal.
Quick Access: The open-top design allows for quick and easy access to glasses.
Zippered Cases
Zippered cases offer a higher level of protection due to their secure closure. They generally weigh between 30 to 60 grams and have a price range of $8 to $25.
Secure Closure: The zipper ensures that glasses stay safely inside the case, reducing the risk of accidental drops.
Durability of Zipper: High-quality zippers can withstand up to 20,000 cycles of use.
Variety of Designs: Zippered cases come in a multitude of designs and materials, from casual to elegant styles, allowing users to choose a case that complements their personal style.
Drawstring Cases
Drawstring cases combine convenience with security. They usually weigh around 25 to 50 grams and are priced between $5 and $18.
Adjustable Security: The drawstring allows users to tighten or loosen the closure as needed, providing flexibility and security for the glasses inside.
Ease of Use: The drawstring design makes it easy for users to open and close the case with one hand, a useful feature for those who are often multitasking.
Customization Options: Like other types of soft cases, drawstring models are often available for customization with embroidery or printing, usually at an additional cost of $10 to $20.
Choosing the Right Soft Eyeglass Case
Size and Fit
Selecting the correct size and fit for your eyeglasses is crucial. Ideally, the case should be slightly larger than the glasses, but not too loose. Standard case sizes range from 150 to 200 mm in length and 60 to 85 mm in width.
Exact Fit: Measure the full width and height of your glasses and compare this to the case dimensions. The case should be 10-20 mm larger than the glasses in both dimensions.
Avoiding Too Loose Fit: A case that is excessively large may allow the glasses to move around, increasing the risk of scratches or damage.
Material Considerations
The choice of material can significantly affect the lifespan, protection level, and aesthetics of the case. Common materials include microfiber, leather, and neoprene, each with different costs and benefits.
Microfiber: This material is soft and protects lenses from scratches effectively. Microfiber cases typically cost between $4 and $10.
Leather: Known for its durability and elegance, leather cases are often priced higher, ranging from $15 to $50.
Neoprene: This material offers excellent shock absorption and usually costs between $8 and $20.
Price and Quality
The price of a soft eyeglass case can vary significantly based on the materials used, the brand, and the level of craftsmanship. Quality cases generally range from $5 to $50.
Budget Options: For those with a tight budget, reliable cases can be found in the range of $5 to $10. These often serve the basic purpose of protecting the glasses but may lack in aesthetics or additional features.
Mid-range Options: Cases priced between $10 and $30 often offer a balance of quality, durability, and style.
High-end Options: Premium cases, usually above $30, often use the highest quality materials and exhibit superior craftsmanship. They may also offer additional features such as personalization options or designer branding.
Comparing Soft Cases to Hard Cases
Pros and Cons
Soft Cases:
| Pros | Cons |
| --- | --- |
| Lightweight, often under 50 grams | Offers less structural protection than hard cases |
| Flexible, can easily fit in various bag sizes and shapes | Might not protect glasses from being crushed if under heavy objects |
| Generally cheaper, ranging from $4 to $20 | May lack a secure closure mechanism |
| Soft interior materials reduce risk of scratches on lenses | |
Hard Cases:
| Pros | Cons |
| --- | --- |
| Provides strong structural protection | Heavier, often weighing over 100 grams |
| Secure closure mechanisms, like snap or magnetic clasps | Less convenient for travel due to rigid shape |
| Long lifespan, can last many years with proper care | Typically more expensive, ranging from $15 to $60 |
| Can protect glasses in more hazardous situations (e.g., in a packed suitcase) | Less variety in aesthetic designs |
Situations Best Suited for Each Type
Soft Cases:

Ideal for people who are frequently on the move and need a lightweight and compact solution.
Example: Daily commute, office environments, light travel.

Hard Cases:

Perfect for those who need more substantial protection, especially when traveling or engaging in outdoor activities where glasses might be subjected to rough handling.
Example: Extensive travel, outdoor adventures, storing valuable or delicate eyewear.
In terms of lifespan, a high-quality hard case might last for over 10 years if maintained properly, while soft cases, given their materials and construction, might need replacement every 3 to 5 years due to wear and tear.
What are the advantages of using a soft eyeglass case?
Soft eyeglass cases offer lightweight and compact protection for eyeglasses, guarding against scratches and minor impacts. They are convenient for carrying in bags or pockets.
What materials are commonly used to make soft eyeglass cases?
Soft eyeglass cases are often made from materials like microfiber, velvet, nylon, or leather, providing a soft interior to prevent scratching and a durable exterior for protection.
Do soft eyeglass cases come in different sizes?
Yes, soft eyeglass cases come in various sizes to accommodate different types and sizes of eyeglasses. They may have dimensions like 6 x 3 inches or 7.5 x 4 inches.
What factors should be considered when choosing a soft eyeglass case?
Factors to consider include material quality, size compatibility with your eyeglasses, ease of use, design preferences, and any additional features like closures or pockets.
How long is the typical lifespan of a soft eyeglass case?
The lifespan of a soft eyeglass case depends on the quality of materials and how well it's maintained. On average, a good-quality case can last 1-3 years with proper care.
Are soft eyeglass cases machine washable?
Some soft eyeglass cases are machine washable, while others are recommended for hand cleaning. Always check the manufacturer's instructions for care.
What is the average cost of a soft eyeglass case?
Soft eyeglass cases can range from $5 to $20, depending on the material, brand, and additional features.
Are there any drawbacks to using soft eyeglass cases?
Soft cases provide moderate protection compared to hard cases against heavy impacts. They may wear out over time and may not provide the same level of protection for high-end eyeglasses.